---
Our Philosophy

The philosophy of St. Michael Special School reflects concern for Christian principles and high moral standards as a basis for the total adjustment of the student into society. Each student, regardless of creed, is assisted to attain a high standard of morality and integrity. No perfected skill is of value without the possession of good character.
Our philosophy, therefore, reflects respect and understanding of the individual needs of each student. We recognize the need to evaluate the individual student in this total aspect, i.e., in his physical, educational, social, vocational, and moral spectrums. Evaluation is an ongoing process which begins in early childhood and will continue long into adult life. It is not to be viewed as an end in itself, but rather as a means to help the student achieve as full a potential as possible. The school program provides a series of experiences which lead to social and vocational maturity and which prepares the student for adjustment into the adult world. St. Michael does not discriminate based on national or ethnic origin in the administration of educational policies, admissions policies, financial aid or athletics as well as any other school administered programs.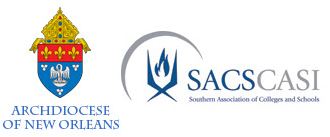 EDUCATIONAL
St. Michael Special School provides an ungraded, individualized academic curriculum with emphasis on functional skills that foster independence.

Inclusive activities are part of the yearly schedule. St. Michael is accredited by the Southern Association of Colleges and Schools, AdvancEd, Cognia, and has been selected as a NASET School of Excellence for the past seven straight years by The National Association of Special Education Teachers.
SPEECH AND LANGUAGE THERAPY
Speech and language therapy is provided for elementary students with communication and/or language deficits on a priority basis.
ABA and OCCUPATIONAL THERAPY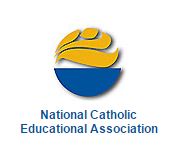 In school ABA and OT are available through private insurance.
MUSIC
Music instruction is part of every student's curriculum. In addition, extracurricular musical activities such as the English Bell Choir, Special Chorus and Rhythm Band are provided.
PHYSICAL EDUCATION
In order to increase physical and mental well-being, all students receive physical education. A year round Intramural Sports program is offered featuring basketball, softball, soccer and volleyball. Most tournaments and events are held off-campus to further enrich our students' community experience.
COUNSELING AND GUIDANCE
Counseling and guidance are inclusive in all instruction and activities. In addition to comprehensive, campus-wide programs, students receive individual counseling as needed. Information and community contacts for outside resources are also offered to parents.