JOY ACTIVITY CENTER
The Joy Activity Center serves St. Michael Upper School graduates 22 years of age and older who thrive in an environment of continued cognitive engagement and daily social activities. Adults in this program serve as ambassadors for the school with a variety of on and off campus responsibilities. Their artistic talents are in demand to create handmade crafts for our community. They also participate in cooking, crafts, mission club, computer, reading and math fundamentals, health and wellness, music, and intramural sports.
Our Mardi Gras bead recycling program is a popular pastime for the Joy Center participants. The New Orleans community donates their Mardi Gras beads and trinkets to us, and the Joy Center sorts and organizes them to sell back to Krewes and riders for a suggested donation. Click link below for suggested pricing list.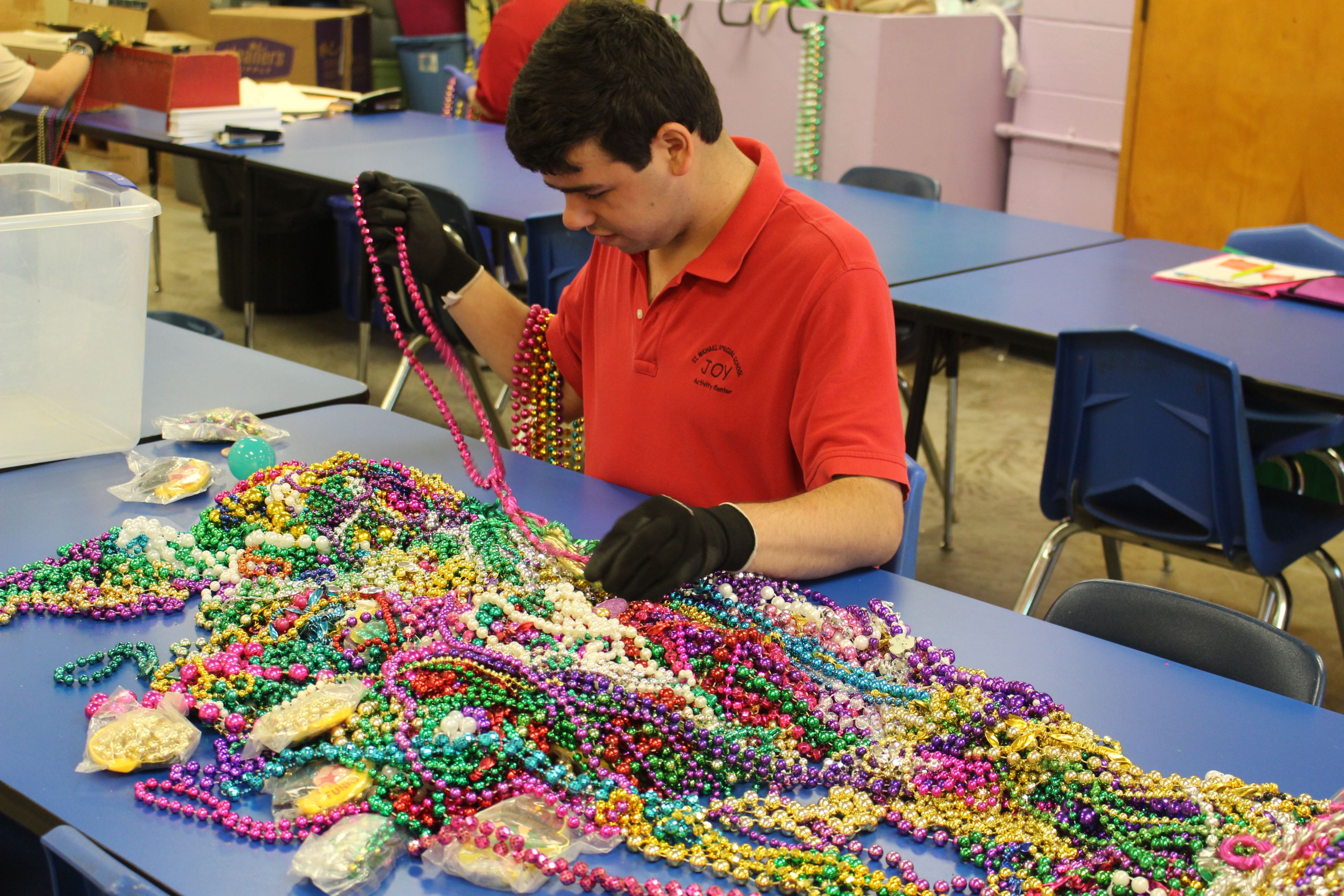 To learn more about our Mardi Gras bead recycling program, Call 504-522-8194 and leave a message.