The Joy Center serves adults 22 years of age and older. Vocational Training graduates who need continued social development in a sheltered activity center are able to thrive in this environment. Work habits and attitudes of these adults continue to be strengthened. Students engage in a variety of activities, including reinforcement of reading and math fundamentals, health and wellness, cooking, mission club, intramural sports, and crafts.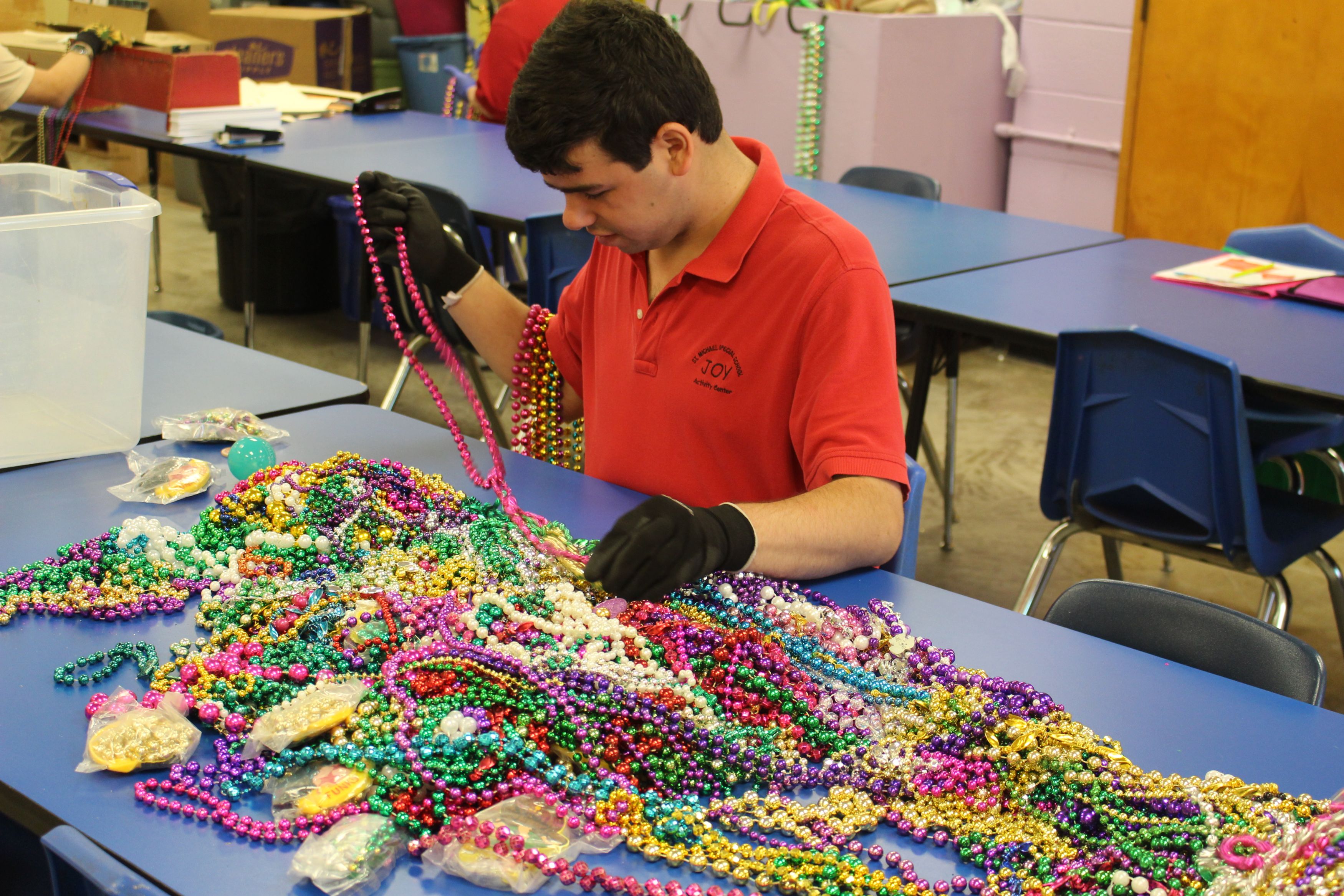 Please click here to find out how to support our Mardi Gras Bead fundraiser!
Call 504-522-8194 for more information.